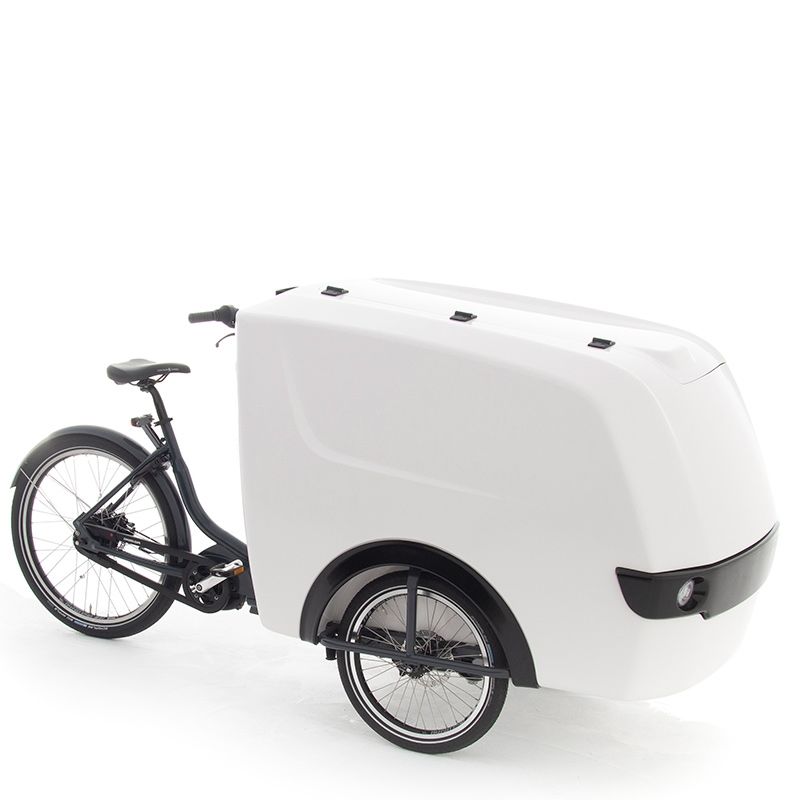 Babboe Pro Trike XL
The ideal cargo bike for practicality and stability, with pedal assistance
Babboe Pro Trike XL -urban volume transport
The Babboe Pro Trike XL electric cargo bike is the perfect replacement for polluting lorries in city centres and is very suitable for 'last mile delivery'. With the stability of the two wheels in the front, it takes no effort to keep this business cargo bike balanced. Taking off on this cargo bike is easy for anyone making deliveries. This cargo bike is a great addition to your fleet, with the advantage that you'll always find a parking spot at your destination!
Babboe Pro Trike XL Fans
Share your #babboemoment with Babboe!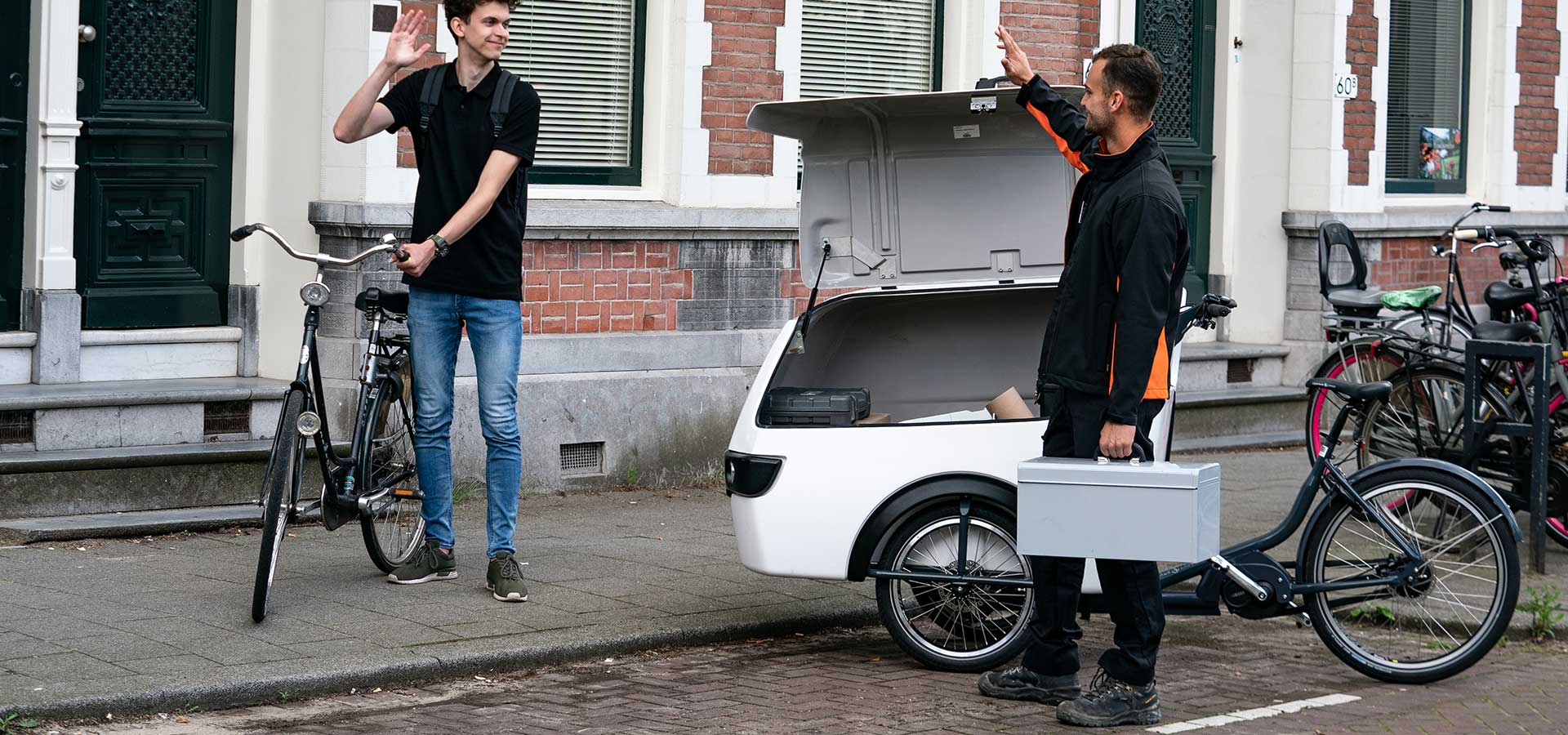 Stable and practical cargo bike with three wheels
Perfect for 'last mile delivery'
Urban volume transport - Perfect for 'last mile delivery'
The composite box with a 900-litre capacity was developed based on the user experiences of delivery people. The sturdy box is equipped with extra impact bumpers at the front and sides to safely manoeuvre through traffic. The box has a solid cover which makes it easy to use and those making deliveries can easily reach for parcels in the front and back of the box. The box is available in white or black.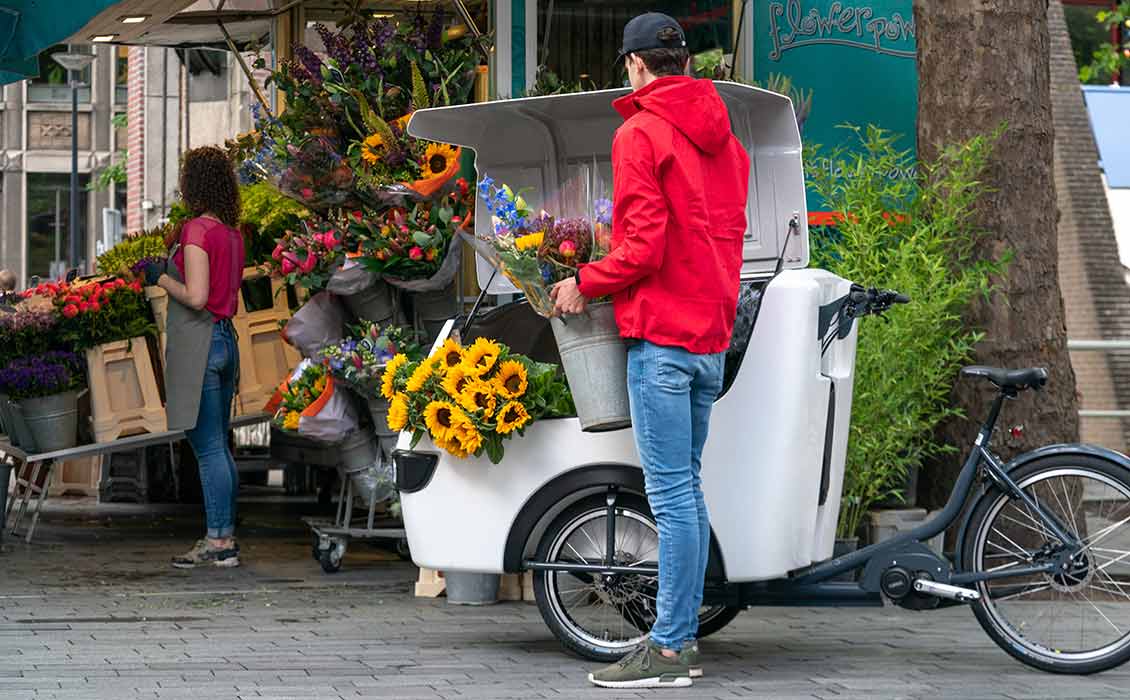 Vrachtfiets met eigen logo - Maak gratis reclame voor je bedrijf
De Trike XL is ideaal om als reclamedrager voor je bedrijf te fungeren. Je hebt de mogelijkheid om bakplakkers met bijvoorbeeld het logo of de naam van je eigen bedrijf te ontwerpen. Zodra je bakfiets in het straatbeeld verschijnt, maak je reclame voor je bedrijf! Alle panelen van de bak kunnen bedrukt worden.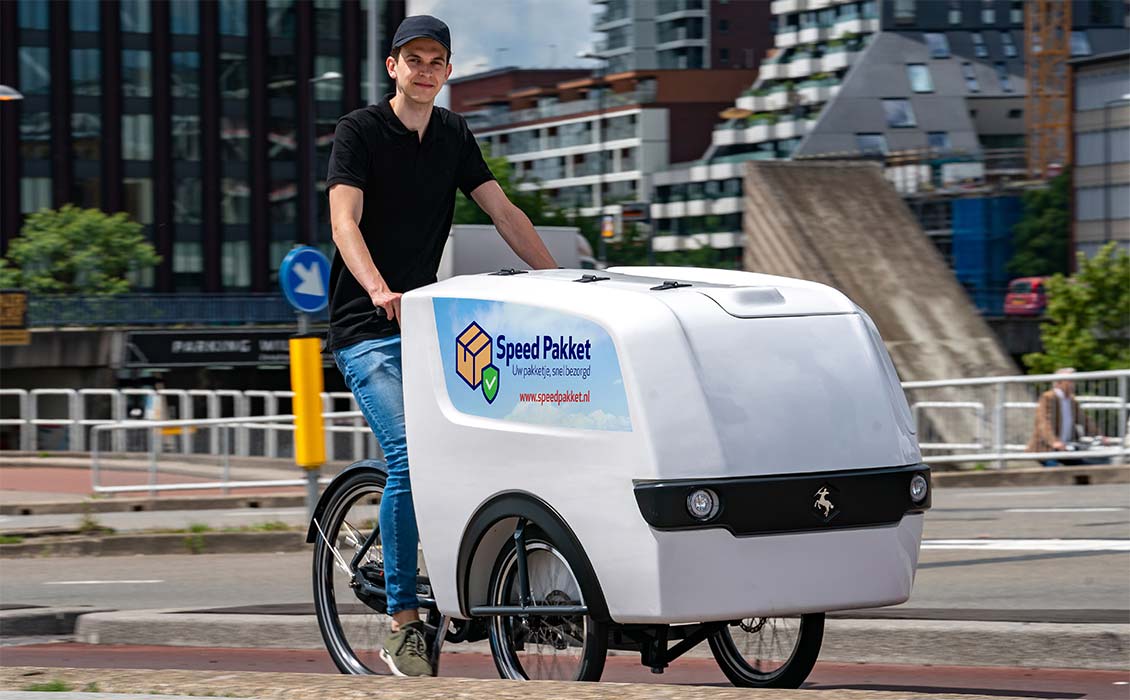 Yamaha mid-drive motor - Experience natural pedal assistance
With the Enviolo (Nuvinci) stepless shifting system and the force sensor, the powerful Yamaha mid-drive motor adapts the amount of assistance to your own leg power, as if you're doing all the pedalling by yourself.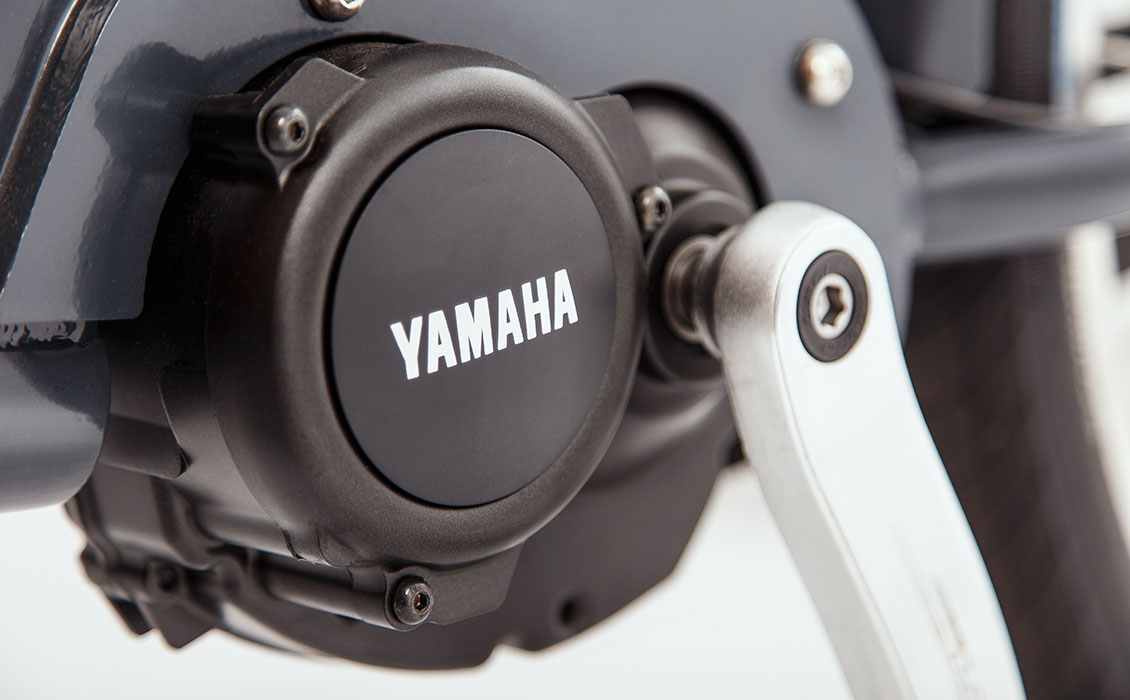 The Pro Trike XL:
Babboe Pro Trike XL Midmotor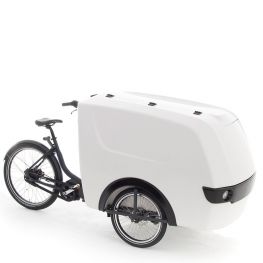 Electric cargo bike

Electric cargo bike
Luggage carrier

No
Lighting

LED lighting via battery (front and rear)
Battery location

In the box
Motor position

Midmotor
Motor technology

Yamaha
Force (Nm)

70
Type of sensor

Power and speed
Omgeving

Vlakke wegen, Steile helling, Lichte helling
Price
Want to know more about your Babboe Pro Trike XL?
Current users of these business cargo bikes incluse:
Postal company for emptying mailboxes and delivering business mail
Florist for delivering bouquets
Housing corporation for visiting buildings
Mobility business for providing services
Trike XL
The Pro Trike XL was developed in 2018 in response to requests from the market: 'A stable cargo bike, suited for any rider, with a large and sturdy box'. We have combined our most advanced frames and developed a box in cooperation with the end user. After an intensive pilot programme with different users, the result is a solid cargo bike suitable for a variety of sectors. From the experiences of our users we see that a cargo bike for business transportation must be as sturdy as possible, therefore we have chosen the strongest materials. The lid is designed in such a way that you can easily access parcels in this spacious box.
Powerful assistance with a 500 Wh battery
The Trike XL has a powerful Yamaha mid-drive motor as the driving force. Equipped with a step sensor and NuVinci stepless shifting system, the Trike XL runs very smoothly. Whether you're transporting a light or a heavy load, the sensitive motor ensures easy take-off and the ability to handle any hill. This electric cargo bike is equipped with a 500 Wh battery.
Purchasing a Trike XL
The Babboe Pro cargo bikes are available online through our online webshop.
Babboe Pro electric cargo bikes are high-quality cargo bikes. Our confidence in the quality is reflected in the 5-year warranty on these cargo bikes. Interested in purchasing a Trike XL?